Geula-Project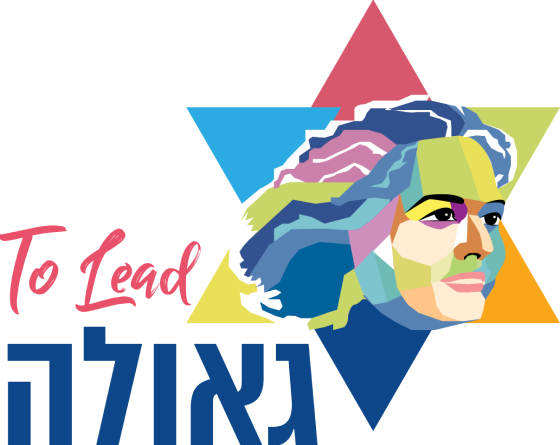 Leadership to Build a Nation
General
The Department for the Promotion of Aliyah at the World Zionist Organization has launched a project called Geula.
The program is designed to develop leadership skills in young women living in Israel and abroad so that they can become advocates of Zionism and Aliyah. This project was inspired by the work and legacy of the late Geula Cohen, an Israeli politician and activist.
Geula Cohen led efforts to bring Soviet and Ethiopian Jews to Israel, and fought for social justice and the right of the Jewish nation to live in the Land of Israel. She has been highly acclaimed for her work by women who have led the Jewish nation over the course of generations.
Goals
Provide training for young Jewish women around the world and develop their leadership skills.
Build and strengthen ties and collaboration between young leaders in Israel and abroad to encourage Aliyah.
Support new initiatives led by women.
Application criteria
Young women from Israel and abroad who choose to apply for this program must meet the following criteria:
1. Fully fluent in English.
2. Experience with activities that prove involvement and leadership in one of the following fields in which Geula Cohen was active:
a. Support for the State of Israel.
b. Work with Jewish communities.
c. Educational programs designed to strengthen Jewish identity.
d. Encouraging Aliya.
e. Israel's national security.
f. Social justice.
3. Willing to declare availability and commitment to the program, as defined in this document.
A special committee will select the most suitable candidates for the program from the applicants who meet the criteria above and submit their applications as explained in this document. The candidates will be chosen based on personal information they submit, and on the committee's impressions during an interview.
Each suitable candidate will be interviewed and asked to submit an essay with at least 500 words in English in which she describes her relevant experience, the reasons for her interest in the program, and the skills, experience, and qualities she has that make her a good candidate for the program.
Commitment to the program
The participants must commit to taking an active role in the project activities for one full year. This includes:
• Attending a three-week seminar in Israel, given in English, and paid for by the World Zionist Organization.
• Developing and initiating a personal program or initiative. Each candidate will be asked to describe an initiative she would like to pursue over the course of the year. Preference will be given to new initiatives, but existing initiatives that the candidate would like to advance and enrich may be considered as well.
• Participating in training sessions and moderated individual and group sessions.
• Working on projects on behalf of Israel in their own communities. • Joining the Geula alumni forum.
Submission instructions and deadlines
Candidates should submit their applications in PDF format by July 1, 2022 at 12:00 Israel time. Applications should be sent to geula@wzo.org.il.
Include a resume and relevant documents that support the application criteria, and any other documents that may be relevant.
All documents must be submitted in English.
Applications may be submitted by the applicant herself, by her community, or by an organization in which she is active.
Responses will be sent during August 2022.
General terms and conditions
This call for candidates should not be considered binding and/or a commitment of any kind.
The World Zionist Organization shall not be bound to any of the applicants who respond to this call for candidates and/or any of the applications received.
Each of the details in this call for candidates may be modified, and the World Zionist Organization reserves the right to make any changes it deems necessary, including extending the deadline for submitting applications.
The World Zionist Organization reserves the right to revoke this call for candidates for any reason.
The World Zionist Organization maintains all it rights and its sole discretion regarding any issues related to the process of contracting with the winners of this call for candidates.
The applicants will cover all expenses related to their applications, and the World Zionist Organization will not cover any type of expense.
Applicants will not be eligible for any refund and/or compensation and/or indemnification and/or damages related to their participation in this process.